NumPad Touch

Use you Macbook's touchpad like numeric keyboard. 
How it works

Hold Fn key on your keyboard and tap the right regions of the touchpad
Functions

- Access functions from System menubar
- Smart function to change keypad state (Enable/Disable)
- Change keypad mapping between Basic and Extended
Download Now

You can download this application for free. If this tool makes your life easier, please donate our free api research program. Thank You!
Free download
FREE
Show details
free download
Screenshots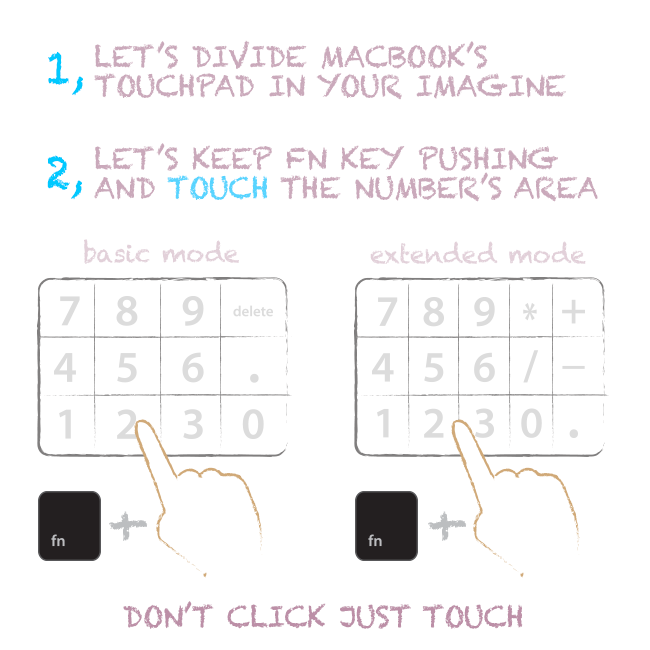 Details
System Requirements
Numeric Keyboard Type: basic or extended,
Support: status enabled/disabled
| | |
| --- | --- |
| Platform: | OS X |
| OS: | 10.9+ |
| CPU:  | intel |
| RAM:  | 1 Gbytes |
| HDD: | 2 Mbytes |
- less information